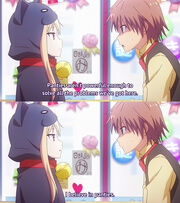 Kasarn is an Australian with way too much time on their hands and not nearly enough motivation.
I'm an administrator and did most of the basic work on this wiki way back in 2008/9. I haven't played Elona in years but I still check the wiki as often as I can.
If you need help with something wiki related, then ask on my talk page.
Subpages
[
]
Stuff
[
]