So I just started playing Elona+ for the first time. I was also struggling in my Elona game, as my character had incredibly bad stats (I realized its really hard to start off as an Elea wizard). I wanted to try Elona+ since it had more to explore. Here's what I started with: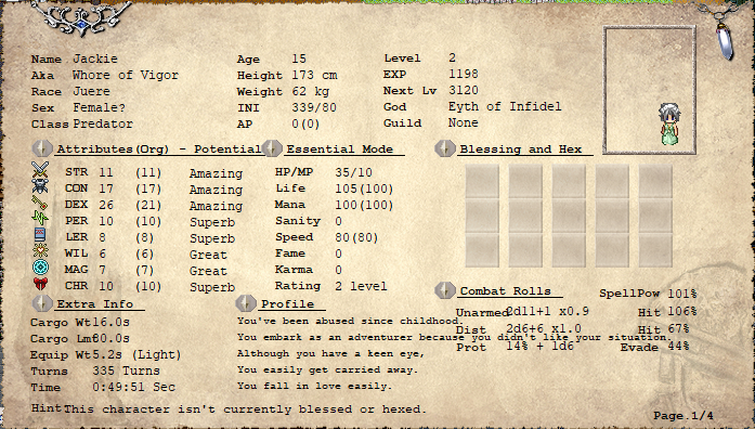 Any tips for what I should do first? The Beginners guide is very sparse, and I started with only the tutorial bow and arrow, no other equipment. I did the "Early Trick" but as I had no armor I died quickly, only managing to level up once.
EDIT: after further reading I realized the Predator class is an unarmed class, thankfully I built it like that, but I'm not sure if being unarmed early on is smart or not
EDIT 2: I have realized what I am supposed to do, I am now level 9 and I just use a decent laser gun and my unarmed skills, the Little Girl a real unit to have with me, she has high speed and just yeets enemies with a claymore.